August 25-27, 2017 at the Santa Clara Convention Center in Santa Clara, CA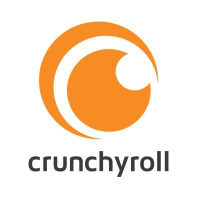 The word is out in today's Wall Street Journal that Crunchyroll has hit the big 1 million subscriber mark. And, as part of the celebration, a bold new direction for the brand has also been announced: Crunchyroll Expo! Read on for more details about this new 3-day convention experience coming to Santa Clara, CA later this year!
To quote from the official press release
Crunchyroll Expo will present three jam-packed days of anime, manga, games, cosplay, and more. Fans can expect everything they already love about Crunchyroll's appearances at past conventions – unique exhibits, immersive activations, and access to massive crowds of Japanese and American guests. The event will also feature a host of special events, premieres, and interactive features focused around anime pop culture, the latest content coming out of Japan, and ways for fans to connect with each other to share their passion for anime. In addition to anime, Crunchyroll will bring together key partners, exhibitors, and influencers from the video game, manga, and cosplay worlds to keep fans excited and engaged the whole weekend.
Crunchyroll Expo will be held on August 25-27, 2017 at the Santa Clara Convention Center in Santa Clara, CA.
Fans are invited to sign up at www.crunchyrollexpo.com for more information, including when tickets go on sale. SEE YOU THERE!
Stay tuned to Crunchyroll News over the next few days for more big annoucements!
---
Patrick Macias is editor in chief of Crunchyroll News & Otaku USA magazine.
He is currently serializing his latest writing project, MONDO TOKYO, on Wattpad.