"She didn't reply to my message that I wanted to see her."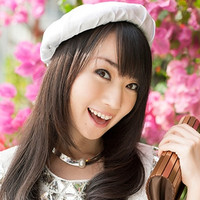 Tokyo Metropolitan Police Department arrested a 32-year-old male part-time worker from Nagahama-city, Shiga Prefecture, on suspicion of forcible obstruction of business today, February 20. The man reportedly admitted to officers he had posted a death threat on Twitter against 37-year-old popular anime voice actress/singer Nana Mizuki.
According to the police investigation, he posted a message "I have no choice but to kill Nana Mizuki." on his own Twitter account on February 2, and is accused of obstructing the business of the company that is operating her official fan club, S.C. NANA NET. He said that he sent a message that he wanted to see her via Twitter, but received no reply, so he decided to send the death threat to her by way of revenge.
Mizuki is now in the middle of her "Live Zipangu 2017" tour that is visiting eight cities (14 concerts) from
January 7 to March 12. She just held two sold-out concerts in Sapporo-city, Hokkaido, this weekend of
February 18-19, and her next concert is scheduled to be held in Niigata-city, Niigata Prefecture, on
February 25.
Nana Mizuki
© 2017 KING RECORD CO., LTD.
Source: NHK, Asahi Shimbun