Read on for the Account Linking FAQ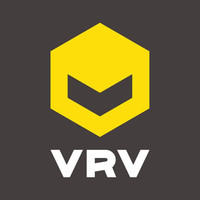 Hey everyone,

We're excited to announce that you can now link your Crunchyroll Premium account between Crunchyroll on VRV and the standalone Crunchyroll service (Crunchyroll.com and associated apps)! Linking your account means that you will have all Crunchyroll Premium streaming benefits (simulcast, ad-free and HD viewing) on both VRV and Crunchyroll's existing apps/website, as well as all additional Crunchyroll Premium benefits like manga app access, discounts in the Crunchyroll Store, convention perks, and more.

If you're already a Premium member, you can have Premium access to Crunchyroll on VRV by linking your existing account to VRV. This also works the other way! So, if you get The Combo Pack on VRV and link to your existing Crunchyroll account, you'll still have Premium access to all of Crunchyroll's apps and Simulcasts. Just make sure you cancel your Premium membership on your existing Crunchyroll service after you purchase The Combo Pack on VRV, so you don't get charged twice!



We cover more about Account Linking in the FAQ below, so please check it out! If you have any additional questions, please check out the extended FAQ about Account Linking on vrv.co, or tweet us @WatchVRV.


Account Linking FAQ

How do I link accounts?
Please note that linking accounts only affects Premium memberships. You will need a Premium membership from Crunchyroll's standalone service or VRV. Here's how you link your Crunchyroll Premium account to VRV and vice versa:

If you already have a Crunchyroll Premium account from Crunchyroll's standalone service:
Step 1: Go to VRV.co
Step 2: Create an account
Step 3: Go to Account Settings
Step 4: Select Account Linking and follow the prompts

If you already have The Combo Pack or a Crunchyroll Premium account on VRV:
Step 1: Go to VRV.co
Step 2: Go to Account Settings
Step 3: Select Account Linking and follow the prompts

Will linking my account transfer my username, watchlists, e.t.c.?
No, Account Linking only confirms your Premium status across Crunchyroll on VRV and the standalone Crunchyroll service.

I want The Combo Pack! Should I cancel my Crunchyroll Premium membership on Crunchyroll.com after linking my account?
Yes! If you buy The Combo Pack you also get Crunchyroll Premium. Please cancel your Crunchyroll Premium membership afterwards on Crunchyroll.com so you don't get charged twice. No need for two of them!

How do I access Crunchyroll manga on VRV?
Crunchyroll on VRV does not support the manga reader. However, you can link your account and access the manga reader through Crunchyroll.com or the free Crunchyroll Manga Reader app available on iOS or Android.

How do I use a VRV gift card to pay for my Crunchyroll Premium membership on the Crunchyroll standalone service (i.e. Crunchyroll.com and associated apps)?
You have to Go Premium with The Combo Pack or Crunchyroll on VRV using the gift card, and then link your account to Crunchyroll's standalone service. Here are the steps:

Step 1: Purchase a gift card at your local GameStop.
Step 2: Go to VRV.co/redeem and follow the prompts. NOTE: You'll need to create an account if you haven't already!
Step 3: Select Go Premium for Crunchyroll on VRV.
Step 4: Link your Crunchyroll Premium using VRV's Account Linking. You're done!


Additional VRV FAQs

FAQ

Can we link our existing Crunchyroll Premium memberships to VRV?
Not yet, but this feature will be coming soon!

We're Premium members to one of the other channels on VRV. Can we link these to VRV?
Not yet, but we do have plans to roll out the ability to link channels to VRV in the future.

Where does my money go?
Every ad view and Premium membership goes toward supporting the channel and the content providers that power those channels. In Crunchyroll's case, it goes towards supporting the anime industry exactly the same as a subscription direct through Crunchyroll's standalone service.

I noticed Crunchyroll Simulcast on VRV is a little delayed. Why is that?
The process we use to put Crunchyroll on VRV means it hits Crunchyroll first, then we move the content over. The wait can be as little as 5 minutes or at most 5 hours. We're doing more and more to shorten this process so there's no delay at all.

So are these limited versions of each channel?
No, they are intended to be the full version of each channel. You may see some missing series from our catalog on VRV, but please know we're working hard to get everything in there so it's the same experience on both services.

What devices does VRV support?
VRV is currently on PlayStation 4, Xbox One, iOS phones, and Android phones. We plan on supporting more devices like browsers, tablets, Chromecast, and other streaming boxes.

Is VRV available in all territories?
VRV is only available in the U.S. for now. We're doing all we can to be everywhere, so please know we're thinking about you. Besides Crunchyroll, many of our channel partners are looking at ways to bring their shows to you with or without VRV.

Don't see your question here?
View all VRV FAQs