Possible good news for "Shenmue" fans.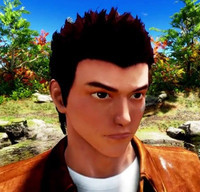 If you're one of the Shenmue fans out there who never got a real chance at playing the first two games, this rumor might light your fire.
It seems that possible HD remasters of both Shenmue and Shenmue II could be on the way in 2017, according to "a trusted source close to Atlus USA" via Rice Digital. Obviously this is just hearsay currently, but the very same source correctly predicted that The King of Fighters XIV would find an official release before it actually happened.
Rice Digital reports that the games could be released together rather than separately and are meant to launch ahead of Shenmue III. It's "safe to assume a PC/Steam release," though whether or not it could appear elsewhere is up in the air. Hopefully we'll hear some sort of confirmation soon whether or not this news is true so we can celebrate!
[via Gematsu]
-------
Fueled by horror, rainbow-sugar-pixel-rushes, and video games, Brittany is a freelancer who thrives on surrealism and ultraviolence. Follow her on Twitter @MolotovCupcake and check out her portfolio for more.