This item has some players upset.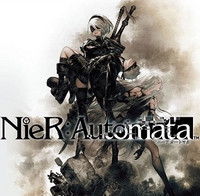 Japanese players are enjoying NieR: Automata currently, but many have an issue with an item currently in the game called "NIN64."
The item's description is as such: "Trash that was fished up. Can be exchanged at the shop." The obvious ire here is that Japanese gamers are assuming it is a reference to Nintendo 64, though the item image itself looks like a missile launcher of some sorts.
As some fans have been quick to point out, it likely isn't about the Nintendo 64, but instead a play on the "MIM46," or "MIM-46 Mauler," an anti-aircraft missile system from the '50s. Given the profile of the image, that seems the more likely situation.
In any case, fans have all but demanded that Square Enix change it, and producer Yosuke Saito has stated that they will 'chane the name of an item you've all pointed out" in an upcoming patch. We will see what name it gets when it releases in North America on March 7.
[via Gematsu]
-------
Fueled by horror, rainbow-sugar-pixel-rushes, and video games, Brittany is a freelancer who thrives on surrealism and ultraviolence. Follow her on Twitter @MolotovCupcake and check out her portfolio for more.