Find a match who loves anime just as much as you do.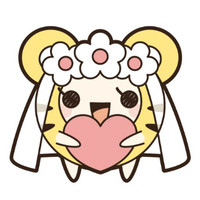 The Tora no Ana chain of stores in Japan is known throughout the country as one of the best places in the area to get doujinshi, but starting this month the company will also be helping its patrons find love in a very unconventional way.
The service, called Tora Con, is meant for matchmaking for otaku who are looking for romantic mates. Those interested in taking part will be given an otaku diagnostic test, which lets them indicate which anime, manga, video games, and other facets of otaku culture they enjoy to be matched with someone else. These questions are followed up by a consultation and then a match after that, which will help you plan dates.
The service will even help you figure out what to wear on your date, have a training simulation of the date, and keep someone on hand for advice if you need it during the date. The service will be quite expensive, but it's an interesting new idea that you can read all about here. Do you think you're ready for otaku matchmaking?
[via Rocket News 24]
-------
Fueled by horror, rainbow-sugar-pixel-rushes, and video games, Brittany is a freelancer who thrives on surrealism and ultraviolence. Follow her on Twitter @MolotovCupcake and check out her portfolio for more.