Manga nähert sich dem Ende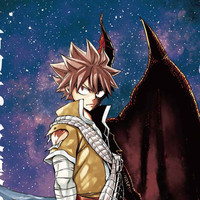 Der erste Teaser für Fairy Tail: Dragon Cry wurde veröffentlicht. Und dieser betont, dass der Manga sich seinem Ende nähert.
Vor kurzem wurde bereits auf der offiziellen Webseite des Films bekannt gemacht, dass der Fairy Tail Manga bereits in seinem letzten Story-Arc wäre. Der neue Teaser betont dabei ausdrücklich, dass sich die Geschichte ihrem Höhepunkt nähert. Es wäre durchaus denkbar, dass Fairy Tail: Dragon Cry ähnlich wie The Last: Naruto The Movie nach den Ereignissen des Mangas spielt und der Manga noch vor Premiere des Films sein Ende findet. Doch gibt es dazu noch keine genauen Informationen.
Fairy Tail: Dragon Cry soll am 6. Mai in Japan Premiere feiern.