Animação que foi anunciada em agosto de 2016 será produzida pelo estúdio Polygon Pictures, o mesmo de Knights of Sidonia, Ajin e Blame!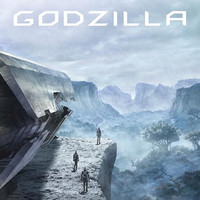 A distribuidora Toho revelou nesta segunda-feira, que o filme animado de Godzilla, em produção pela Polygon Pictures (Knights of Sidonia, Ajin e Blame!) vai estrear em 2017 e será disponibilizado mundialmente através do serviço de streaming Netflix. A filial japonesa do serviço está colaborando com a Toho na produção e lançamento coordenado do filme via streaming e também nos cinemas do Japão.
Informações adicionais sobre a produção serão lançadas como um evento especial apresentando o elenco de dubladores, que está agendado para 09h20 no dia 26 de março de 2017, na convenção da Anime Japan 2017 em Tokyo Big Sight.
Gen Urobuchi (Fate/Zero, Madoka Magica) é responsável pelo roteiro do filme, que está sendo dirigido por Kobun Shizuno (Filmes de Detective Conan, Knights of Sidonia) e Hiroyuki Seshita (Blame!, Ajin).
Nova Arte Conceitual
O elenco de voz contará com:
Fonte: ANN

© 2017 TOHO CO., LTD
---
Fábio[portuga] é redator de notícias para a Crunchyroll.pt e considerando que é um anime do Polygon Pictures, já esperava que fosse lançado via Netflix, ele está curioso para assistir a chegada do rei dos monstros ao mundo dos animes! Visite o seu perfil e siga-o no Twitter: @portugassis. Clique aqui para ler outros posts do autor.