Available today, 3/23, starting at 5pm PST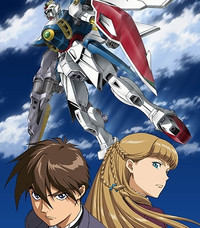 JUST WILD BEAT COMMUNICATION!
Several new Gundam titles have been added to the ever-growing, ever-expanding library of anime at Crunchyroll this week, and today comes a real doozy: the fan-favorite Mobile Suit Gundam Wing from 1995-1996 is set to begin streaming!
The subtitled version of Mobile Suit Gundam Wing will be available starting today, 3/23, at 5pm PST and can been seen by members worldwide except Asia and Italian speaking countries.
About Mobile Suit Gundam Wing
The Revolution Has Begun!
Mankind has moved into space. Thousands of people live on giant orbiting space colonies called "Sides." However, the Earth Government, which rules the colonies, is unjust and cruel. A group of revolutionaires builds five robotic weapons called Gundams and plans to send them to Earth to begin their fight for independence.
Piloted by five young men, these of freedom of the colonists with them as they descend to Earth to begin Operation Meteor!
---
Patrick Macias is editor in chief of Crunchyroll News & Otaku USA magazine.
He is currently serializing his latest writing project, MONDO TOKYO, on Wattpad.