Starts Sat/1 at 9:30am PT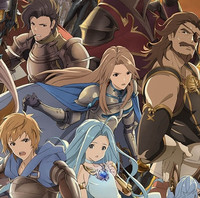 We've got another announcement as GRANBLUE FANTASY The Animation continues on Crunchyroll starting Saturday, April 1 at 9:30am PT for members in the following territories: North America, Central America, South America, Australia, New Zealand, United Kingdom and Ireland.



Gran and Vyrn live on the sleepy, far-flung island of Zinkenstill.

Their quiet lives are rocked by the sound of a sudden explosion and the sight of battleship in the sky.
They follow a light that falls from the battleship into the forbidden woods, where they encounter a mysterious girl.