Una nuova serie di Tencent Animation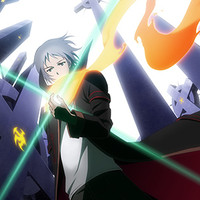 Continua la proposta simulcast primaverile di Crunchyroll. Da domani parte infatti la nuova serie prodotta da Tencent Animation The Silver Guardian.
A proposito di The Silver Guardian
Gli episodi saranno disponibili ogni sabato alle 15:30 (orario italiano) a partire dal 1° aprile.
Riku Suigin è un giocatore a livello professionale. Riku Rei è la più bella ragazza della scuola e ama anche lei i videogiochi. Rei invia a Suigin un dispositivo per provare un gioco online chiamato "Grave Buster", quando viene rapita. Appena mette mano al dispositivo, Suigin viene risucchiato all'interno del mondo di gioco, dove da 1000 anni dei profanatori di tombe combattono contro i guardiani per la tomba della Dea Madre Bango.