I want to believe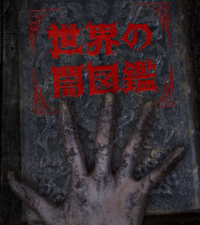 So langsam kommen unsere Ankündigungen zur neuen Season ins Rollen - damit ihr aber nciht allzu erschlagen werdet, fangen wir aber heute mal klein an: Diesen Frühling bringen wir euch einige kurze Geschichten aus dem Bereich des Okkulten mit The World Yamizukan!
Unser kleiner Omnibus-Short wird euch ab morgen, den 2. April, jeden Sonntag um 22:05 Uhr unterhalten - also perfekt, um sich auf den Horror des Montags einzustimmen~
Inhalt:
The World Yamizukan ist eine Ansammlung verschiedener Aspekte der Dunkelheit unserer Welt - seien es UFOs, UMAs, Flüche, antike Zivilisationen, Esper, Geister, Mysterien, Parallelwelten oder Großstadtmythen. Ob wahr oder falsch, wir werden euch diese Welt in einer kartenbasierten Animation präsentieren.
Der Artstyle ist dabei von der Showa-Ära inspiriert, ähnlich den okkulten Artikeln in Ausmalheften vieler Grundschulen. Dies ist ein Omnibus-Anime-Kurzprpgramm, das sich anfühlt, als würdet ihr eine Seite nach der anderen umblättern.