Anime estará disponível a partir de amanhã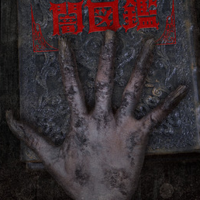 Pode até parecer mentira que em pleno 1° de Abril trouxemos a segunda temporada temporada de Shingeki no Kyojin para nossa comunidade de usuários brasileiros, mas é verdade. Junto a ela continuamos com os nossos anúncios, para você não perder nada nessa temporada de Primavera!
Nosso primeiro anúncio do dia é The World YAMIZUKAN, série a ser disponibilizada para nossa comunidade de usuários brasileiros e portugueses aos domingos, às 17h05 (BRT), a partir de amanhã.
Confira mais informações:
Sinopse:
The World Yamizukan é uma coleção dos vários aspectos da escuridão que existem no nosso mundo, incluindo OVNIs, UMAs, maldições, civilizações antigas, PES, fantasmas, mistérios, mundos paralelos e lendas urbanas - sejam eles fictícios ou não. Apresentaremos esse mundo com uma animação de cartões.
A arte terá um estilo retrô da era Showa, similar aos especiais de ocultismo que eram impressos em mangás e livros de mistério nas bibliotecas das escolas primárias. Esta coletânea de episódios curtos te fará sentir como se você estivesse folheando uma enciclopédia.
Confira os títulos anunciados pela Crunchyroll.pt para a temporada de primavera 2017:
25/03 - Monster Strike
01/04 - Gin no Guardian
01/04 - BONOBONO S2
01/04 - GRANBLUE FANTASY The Animation (TV)
01/04 - Shingeki no Kyojin S2
05/04 - Boruto
06/04 - Renai Boukun
????? - Berserk S2