La réponse est dans le « cube »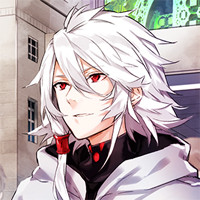 Crunchyroll annonce la diffusion en simulcast en VOSTFR de la série réalisée en 3D-CGI KADO : The Right Answer (Seikaisuru Kado). Les épisodes 0 et 1 seront diffusés aujourd'hui, le jeudi 6 avril à 16 heures, pour les membres Premium, puis seront accessibles gratuitement une semaine plus tard. Par la suite, un nouvel épisode sera ajouté chaque vendredi à partir de 16 heures, à retrouver sur www.crunchyroll.com/kado-the-right-answer.
RÉSUMÉ
Kôjirô Shindô travaille pour le ministère des Affaires étrangères. Tandis qu'il part en voyage d'affaires en avion, un mystérieux cube apparaît dans le ciel, absorbant l'appareil et tous ses passagers. Ce cube porte un nom : « Kado ». À l'intérieur, un être extraterrestre, Yaha-kui zaShunina, annonce qu'il va s'immiscer dans les affaires du Japon. Shindô endosse le rôle de médiateur, mais le gouvernement décide d'envoyer une femme, Saraka Tsukai…
À PROPOS DE KADO : THE RIGHT ANSWER
– Il s'agit d'une création originale, d'après un scénario imaginé par l'écrivain Mado Nozaki (auteur de nombreux light novels).
– L'animation est réalisée en 3D-CGI, avec un rendu final en 2D. Ce projet de Toei Animation s'inscrit dans la lignée de la production du film Expelled from Paradise.
– La série est réalisée par Kazuya Murata (Suisei no Gargantia, assistant-réalisateur sur Code Geass).
FICHE TECHNIQUE
Titre original : Seikaisuru Kado (正解するカド)
Année : 2017
Format : épisodes de 23 minutes
Auteur : Mado Nozaki
Réalisateur : Kazuya Murata
Production : Toei Animation
TERRITOIRES
KADO : The Right Answer sera disponible sur Crunchyroll dans le monde entier, excepté en Asie.
©TOEI ANIMATION,KINOSHITA GROUP, TOEI