Work included Bleach opening 10 and Naruto Shippuden opening 11 and ending 24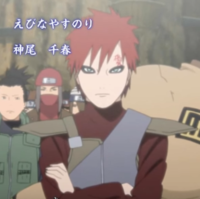 Colleagues such as veteran animator Kazuyoshi Yaginuma (Naruto movies, Akira, Steamboy, Wings of Honnêamise) have reported that Kazunori Mizuno, an animator with a long history on Bleach (notably including opening 10) and Naruto Shippuden (opening 11, ending 24) passed away on March 19th at age 52.
52歳の演出さんの、3月19日に急死された水野和則さん、スタジオで作業中「一時間だけ仮眠取る」って言われてそのまま亡くなられたんだそうです。

— 柳沼和良 (@yaginuma_san) April 6, 2017
不躾で不謹慎なのは重々承知で書きますが
先月3月19日にアニメ演出家の水野和則さんが
スタジオで「仮眠を取る」と言ってそのまま亡くなられた件
アニメ業界で幾度と無く繰り返されてる現実です
日本に置ける労働環境の暗部の最たる一面
他業種でも過労死のニュースは度々報道はされますが

— うっちー (@fujisan79) April 5, 2017
NARUTO、BLEACHなどで演出、絵コンテ。ゾイドジェネシスの監督、
水野和則さんが19日に永眠されました。
昨年物凄く元気そうで、沢山ブラックジョークを聞かせていただいていたのが印象的でした。
ご冥福をお祈りいたします。
とても悲しいです。

— そのえ (@karin_sonoe) March 21, 2017
アニメーション監督水野和則氏(52)が死去……水野さん、亡くなったのか。知らなかった。https://t.co/a8yVv6kryU

— 西村大樹 (@taiki_nishimura) March 25, 2017
Kazunori Mizuno has passed away. He has been working in the industry for about 30 years and is known for directing the better episodes of.. pic.twitter.com/omkqR4LNkl

— DarkNora (@dark_nora) April 6, 2017
Apparently a case of overworking. Decided to take a nap at the studio and passed away. Sad reality of this industry.

— リボレクさん (@liborek3) April 6, 2017
-----
Scott Green is editor and reporter for anime and manga at geek entertainment site Ain't It Cool News. Follow him on Twitter at @aicnanime.