30-second "Asura Girl" PV literally comes with its own warning label.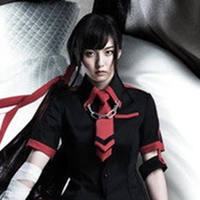 Are you ready to see CLAMP draw some blood? Check out the new 30-second PV for Asura Girl ~Blood-C Another Story~
This new live-action entry in the Blood-C series serves as a prequel to the anime, taking place in pre-World War II Japan and focusing on a conflict between locals and Japan's Special Higher Police Forces.
The Blood-C anime, created by CLAMP and Production I.G, has so far received an animated film sequel, two manga adaptations, a novelizations, and a stage play "midquel."
Asura Girl will premiere in select theaters in Shinjuku on August 26.