Planned stage play was to run this Summer in Japan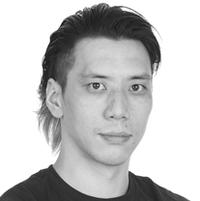 Japanese media has been covering the fatal accident that has occured during the pre-production phase for the planned Attack on Titan stage play adaptation Shingeki no Kyojin - LIVE IMPACT on April 10th. The stage play, which was to be performed from late July to September was to include live acrobatics work in the vein of a Cirque du Soleil show and was also a key element of another stage play production done for the Naruto franchise in the past.
Media reports detail that aerial supervisor Kazutaka Yoshino fell 30 feet afer testing the acrobatic wire rigging for the production. Yoshino had previous experience performing and supervising such work for a Naruto stage show with similar acrobatic work involved, as well as performing with the aforementioned Cirque du Soleil. Yoshino also worked occasionally as an actor.
According to the official statement released by the production as a result of the accident, the production was being canceled out of respect for Yoshino, as the producers felt the stage show could not continue without his input. The statement goes on to confirm that the producers were unclear on what caused the accident and are cooperating fully with the police investigation into the matter, while ending with condolences for Yoshino and confirming that refunds for the show will begin on April 21st.
via Anime!Anime!
---
Humberto Saabedra is a freelance writer and the owner of the blog VisualDeviance. He can also be found on Twitter, Patreon and Instagram.