SimulDub anime launch on April 30th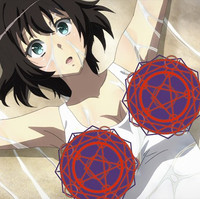 Funimation is ready to introduce KADO: The Right Answer and Seven Mortal Sins to their spring 2017 SimulDub line-up on April 30th at 9:00pm and 10:30pm ET respectively. Preparing for this, they have announced English dub casts for the two anime.
KADO: The Right Answer
Premieres 4/30/2017 at 9:00pm ET
The fate of the world lies in the hands of one negotiator when a commercial jet is abducted into a massive, unknown structure. Inside, a strange being appears claiming he will intervene in Japan's internal affairs. That's when Shindou Kojirou, a Japanese official onboard the plane, steps forth to greet him, spearheading the communications that will dictate the future of mankind.
CHARACTER

CAST

Shindo
Ian Mead Moore
Hanamori
Kyle Igneczi
Shinawa
Tabitha Ray
Mifune
Kenny Green
Ubuka
Michael Johnson
Natsume
Kristy Sims
Asano
Clay Wheeler
Yaha-Kui ZaShunina
E. Jason Lieberecht
Episode 1
Osakabe
Randy Pearlman
Igarashi
Jim White
Sasauchi
Sonny Strait

CREW

ADR Director
Tyler Walker
ADR Engineer
Domonique French
Mix Engineer
Neal Malley
Script
Blair Rowan
Seven Mortal Sins
Premieres 4/30/2017 at 10:30pm ET
Before Lucifer's fall, Hell was ruled by seven demon lordss, known as the Seven Mortal Sins. These beautiful and tempting devils seek complete corruption of the world, but everything is about to change when Lucifer is cast down to their realm of Hell, and takes up arms with an Earth girl named Maria. Whose corruption will rule Hell and the hearts of mankind?
CHARACTER

CAST

Lucifer
Nicole Endicott
Leviathan
Brittany Lauda
Belial
Elizabeth Maxwell
Maria
Madeleine Morris
Satan
Dawn M. Bennett
Beelzebub
Arielle O'Neal
Mammon
Annabel Thorne
Belphegor
Ella Davis
Asmodeus
Morgan Garrett
Episode 1
Mina
Caitlin Glass
Gnosis
Brad Smeaton
Archangel Michael
Kristen Sutton

CREW

ADR Director
Dave Trosko
ADR Engineer
Nick Hernandez
Mixing Engineer
Gino Palencia
-----
Scott Green is editor and reporter for anime and manga at geek entertainment site Ain't It Cool News. Follow him on Twitter at @aicnanime.