Get ready for a terrifying new entry in the virtual reality game.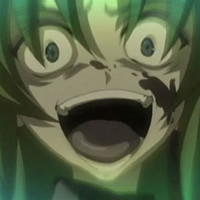 Higurashi: When They Cry is many things, but now it's going to enter one more ecosystem: virtual reality. Announced during the Super Pachinko & Pachislot Festival 2017 booth at Nikoniko Super Congress, the game is going VR soon, though there weren't really any generous details shared about the title.
There wasn't much information given about the release date, what platforms it might come to, or anything else at this time, but hopefully it manages to be just as much of a thrill ride as the series and visual novel was. There's a lot to take in with it. Just imagine all of the different directions it could go. It's a very exciting announcement!
[via Jin115]
-------
Fueled by horror, rainbow-sugar-pixel-rushes, and video games, Brittany is a freelancer who thrives on surrealism and ultraviolence. Follow her on Twitter @MolotovCupcake and check out her portfolio for more.