A pesquisa serviu para comemorar os 100 anos da criação dos animes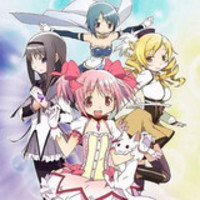 O canal NHK postou os resultados finais do seu Best Anime 100, uma pesquisa com os fãs da emissora, na quarta-feira. A pesquisa coletou votos de 8 de janeiro a 31 de março para comemorar o 100º aniversário dos animes.
As pessoas puderam escolher entre os cerca de 10.000 animes japoneses produzidos até agora e votar em três obras por dia. A pesquisa recebeu cerca de 600 mil votos, também distribuídos entre homens e mulheres.
NHK e BS Premium irão transmitir os animes que estão no topo.
Os mais votados foram:
Ranking Geral
1
Mahou Shoujo Madoka★Magica
1
Tiger & Bunny
2

Love Live! School Idol Project

2
Tiger & Bunny The Movie -The Rising-
3

Love Live! School Idol Project 2nd Season

3
Tiger & Bunny Movie: The Beginning
4
Love Live! The School Idol Movie
4
Osomatsu-san
5

Gochuumon wa Usagi Desu ka?

5
Joker Game
6
Ginga Eiyuu Densetsu
6

Gintama

7

Girls und Panzer

7
Cardcaptor Sakura
8

Mobile Suit Gundam

8

Code Geass: Hangyaku no Lelouch

9
Neon Genesis Evangelion
9

Code Geass: Hangyaku no Lelouch R2

10
Code Geass: Hangyaku no Lelouch
10
Haikyu!!
Confira a lista completa dos melhores 100 animes de todos os tempos clicando aqui.
Fonte: ANN e Moetron - pKjd via NHK
---
FabioLuz é redator da CrunchyNotícias para a Crunchyroll.pt, além de metido a escritor de romances e Light Novels sob o pseudônimo de Isao Ooyama. É obcecado por notícias sobre número de vendas de BDs/DVDs, mangás e Light Novels no Japão. Quer saber se o seu anime vendeu bem? Pergunte a ele! Siga-o no Twitter: @FabioLuzCR