Campaign sits at 94% funded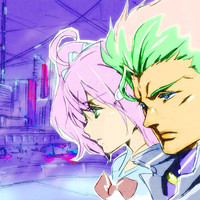 For anime fans of a certain age, Megazone 23 was either a gateway anime, or just one of many anime titles that came to form the basis for much of late 80's and early 90's anime fandom with its focus on sci-fi action and mechanical designs, with the first episode of the series selling a reported 25,000 VHS copies in 1985. As previously reported, recent train station ads were found by eagle-eyed anime fans that confirmed a crowdfunding project to revive the franchise along with Pretty Sammy using the Campfire platform with AIC being involved.
Now, the Japanese Campfire campaign for Megazone 23 sits at 94% funded, with 63 days left on the campaign to raise 10 million yen. Normally, such a campaign would easily hit its goal and most wouldn't worry outside of the immediate backers, but with such a large amount being raised per person to fund a promotional video for the Megazone 23 revival before work gets underway on the new project, it's a wonder that fans still remember the show after all this time. It's too bad that Campfire is Japan-only, because I know plenty of people that would be willing to help fund this project.
---
Humberto Saabedra is a freelance writer and the owner of the blog VisualDeviance. He can also be found on Twitter, Patreon and Instagram.