تركز الأحداث حول قتال بين الجوهريون والقمريون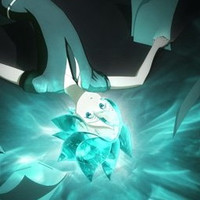 أطلق فجر اليوم/ 19 مايو موقع رسمي لمشروع انمي متلفز مقتبس من مانجا Houseki no Kuni (بالإنجليزية Land of the Lustrous بالعربية أرض الجوهريون) وسيعرض في شهر أكتوبر القادم.
المانجا من كتابة ورسم هاروكو إيتشيكاوا وهي متسلسلة في مجلة الشباب آفترنون منذ 2012 ولديها حتى الآن سبع مجلدات في الأسواق اليابانية. تدور القصة حول كائنات خالدة لا جنس لها تسكن الأرض وتعرف بالجوهريون. ومجموعة مختارة منهم يحاربون القمريون الذين يهاجمونهم باستمرار لتحويلهم إلى جمادات. يعيش كل فردٍ من الجوهريون وفقًا لدورٍ مخصص له ولكن يجهل بطلنا دوره في الحياة حتى يُعطى مهمة ما.
ملصق دعائي للانمي
غلاف المجلد الأول
---
طاقم العاملين يضم:
إخراج: تاكاهيكو كيوغوكو
كتابة: توشيا أونو
تصميم شخصيات الانمي: آساكو نيشيدا
ستديو: أورانج

© 2017 Haruko Ichikawa · Kodansha / "Houseki no Kuni" Production Committee