Two facilities are planned to be build in Tokyo, including the Akihabara area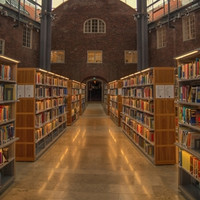 On May 12, the project team of the Liberal Democratic Party's Special Mission Committee on the Cool Japan strategy decided on a policy to promote the construction of new national facilities that collect and preserve manga and anime's original drawings by development of the related laws.
The team hopes the plan, called "MANGA National Center Initiative," to be included in Japanese Government's forthcoming basic policies for economic and fiscal management, and to open the facilities in 2020, the year of Tokyo Olympic Paralympic Games. In the plan, "MANGA" stands for Manga, ANimation and GAme.
In the outline for the plan arranged on the day, MANGA National Center is defined as a branch of the National Diet Library and assists human resource development related to anime and manga. In addition, funding by the government for selected time period is required. The two facilities are planned to
be build in Tokyo, including the Akihabara area.
As reported, back in October 2016, acclaimed anime/tokusatsu director Hideaki Anno (Evangelion, Shin
Godzilla) was invited as a guest speaker at a general meeting of the project team to appeal the necessity
of such facilities. "So many materials about Japanese animations and tokusatsu films have been lost everyday.
I hope to preserve as many as those old materials, which are treasures to us, in a public place," Anno said to
the members.
Source: Sankei, Kyodo Tsushin