Can you handle the digital cuteness?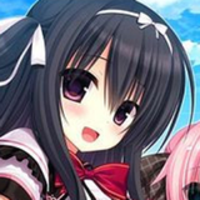 Hang on to your hearts, because the Moe Game Awards have named their top three games of 2016. (Also bear in mind that these are adult titles, so while this article is safe for work, actually playing the games might not be.)
Grand Prize: Wagamama High Spec
This game seems to take a page from Eromanga-sensei. Our protagonist is the author of a rather racy manga. But rather than discovering his sister is the illustrator -- it's the upstanding student council president. The protagonist is invited to join the otherwise-all-female student council, and he does... on the condition that his manga work is kept private.
Sekai Project currently owns the North American rights to Wagamama High Spec, and a localized version is currently in the works.
Runner-Up: Maitetsu
In an alternate history, Raillords -- humanoid robots who oversaw the functioning of trains -- were decommissioned as railroads were closed down. The hero of our game was affected by an accident occurring during the era of the Raillords, and just happens to awaken a Raillord named Hachiroku. Together, they work to find her steam engine and reawaken the area's love of trains.
Sekai Project is currently working on a localization.
Runner-up: Sengoku † Koihime X ~Otome Kenran ☆ Sengoku Emaki~
The "X version" of Sengoku Koihime. (Yeah, this version has the H scenes.) A young man named Kensuke is adopted by his uncle after his parents die. Said uncle has a veritable harem of wives and seems to be training Kensuke for some mysterious purpose. One day, the boy finds a sword and is transported back into the Sengoku era. Now, with the help of a massive harem of his own, he must find his purpose.
No English-language version of this game is currently being planned.
Runner-up: Senren*Banka
The historic village of Hoori is a popular tourist spot, both for its hot springs and its own "sword in the stone," Murasamemaru. No one has het been able to pull it out -- but our hero manages to break it in half. As penance, he must marry the "shrine maiden princess" Yoshino. As he attempts to deal with his new circumstances, he also discovers more about the curse placed on Hoori long ago.
No English-language version of this game is currently being planned.
To see the full list of awards, visit the Moe Game Awards official website.
Source: Ota-Suke
-----
Kara Dennison is responsible for multiple webcomics, blogs and runs interviews for (Re)Generation Who and PotterVerse, and is half the creative team behind the OEL light novel series Owl's Flower. She blogs at karadennison.com and tweets @RubyCosmos.