Tatsunoko Productions and the TOBU Department Store flagship are both located in Ikebukuro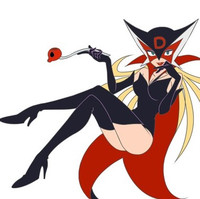 To celebrate the 55th anniversary of Tatsunoko Productions, the studio has taken it upon itself to tie up with a local department store located close to its studio, which also happens to be celebrating its 55th anniversary. Rather than let an obvious cross-promotional oppportunity go to waste, the Tobu department store and Tatsunoko have an entire slate of events and promotional activities planned under the TOBU × Tatsunoko Pro GoGo Project.
The exhibition will focus on Tatsunoko Productions most popular franchises as well as lesser-known characters. During the exhibition, special limited edition tie-in pins will also be sold starting from May25th, with examples shown off below.
The train servicing Ikebukuro Station will also be wrapped in a commemorative livery to celebrate the anniversary event, which will run from May 25th all the way until December, with the example shown off below.
The actual exhibition itself, which will see Tobu and Tatsunoko collaborate on a pop-up shop selling limited edition goods and feature over 100 examples of animation cels, settei, and original drawings across the 55 years of the studio's existence will begin on July 29th and run until August 8th.
via AnimeAnime!