Japanese brand well-known to pro anglers takes a crack at the otaku market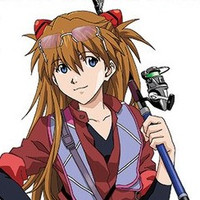 Fishing is a popular pastime in Japan, so much so that the sport of pro angling is recognized and highly regarded in the country. Japanese fishing equipment brand DRESS, a brand better known for its fishing tackle equipment and ancillary fishing accesories has announced a unique collaboration with the Evangelion franchise.
The collaboration begins in mid-June and will coonsist of a customized fish grip with trigger release in the EVA-01 color scheme along with a smartphone app that measures caught fish with an Evangelion twist as well as custom key holders, which can be seen below.
The smartphone app will allow for measuring of caught fish as well as provide Eva-style graphics when combined with the custom key holders