If you enjoyed Max and Chloe's tale, you've got more to look forward to.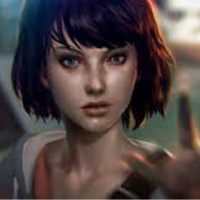 Life is Strange is coming back, and it could be very soon! Developer DONTNOD released a brief video recently thanking the three million fans who purchased the game for all their support, and let slip the fact that the studio is, in fact, working on a new game.
"We've been working since the release of the box version [of Life Is Strange] last year on a new Life Is Strange game with the Life is Strange team, and we can't wait to share more about this with you."
Unfortunately, this doesn't give us very much information to go on other than the fact that Life is Strange as a series is going to continue and it's been worked on for about a year and a half now. Will it focus on the same characters from the previous season or will it shift focus to new faces? We'll have to wait and see, but for anyone who enjoyed the game (which had several anime references in it) this has to be great news!
[via PC Gamer]
-------
Fueled by horror, rainbow-sugar-pixel-rushes, and video games, Brittany is a freelancer who thrives on surrealism and ultraviolence. Follow her on Twitter @MolotovCupcake and check out her portfolio for more.