Film to premiere ahead of July 15th Japanese release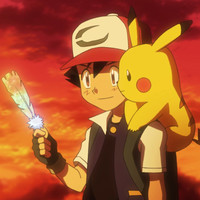 France's Japan Expo has announced that it will host the world premiere of the 20th film in the Pokémon franchise, Pokémon the Movie: I Choose You! when the expo screens the film for attendees on July 6th, a full week before the Japanese premiere scheduled for July 15th. In addition to the premiere screening, the expo will host the film's director Kunihiko Yuyama, voice actress and singer Rica Matsumoto, along with Pikachu.
The film will be a remake/retelling of the Indigo League Saga of the television series with elements changed to reflect its connection to current Pokémon games Sun and Moon. Below the latest trailer, released last month.
Special thanks to Crunchyroll user tglover157 for the tip! Got a news tip? Send it here.