Film featuring USNA student Angelina Shields from ninth novel premieres on June 17th in Japan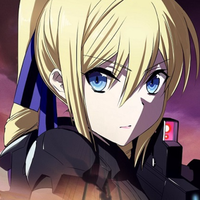 Ahead of the June 17th release of The Irregular at Magic High School: The Movie ~The Girl Who Calls the Stars~, Aniplex has updated its YouTube page with another longform trailer featuring GARNIDELiA'stheme for the film, "Speed Star". embedded below The film's cast is listed below the trailer.
Mahouka Koukou no Rettousei Movie PV4 from Louie XII on Vimeo.
Tatsuya Shiba - Yūichi Nakamura
Miyuki Shiba - Saori Hayami
Erika Chiba - Marina Inoue
Leonhart Saijo - Takuma Terashima
Mizuki Shibata - Satomi Satou
Mikihiko Yoshida - Atsushi Tamaru
Honoka Mitsui - Sora Amamiya
Shizuku Kitayama - Yuiko Tatsumi
Mayumi Saegusa - Kana Hanazawa
Mari Watanabe - Marina Inoue
Katsuto Jumonji - Junichi Suwabe
Angelina Kudo Shields - Yoko Hikasa
Kokoa - Konomi Kohara
via pkjd