All series go live tonight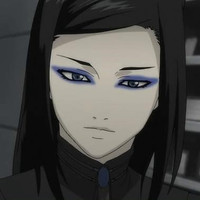 Crunchyroll is proud to announce more Funimation titles being added to our streaming catalog, with fan favorite series in Ergo Proxy and Black Cat. Both will be available to members in the United States and Canada, with Ergo Proxy going live for all users tonight at 6PM PDT and Black Cat going live at 5PM PDT. In addition, Aquarion EVOL, Texhnolyze and Black Blood Brothers round out tonight's additions, with Black Blood Brothers being available to users in United States, Canada, United Kingdom, Ireland, South Africa, and the Netherlands while Aquarian EVOL and Texhnolyze are limited to US and Canadian members. Below, the synopses for the respective series.
Ergo Proxy - Premieres at 6:00 PDT
Thousands of years after Earth's atmosphere was destroyed, adventure blooms in the strangets of places. The domed city of Romdo is supposed to be perfect, but Re-l Mayer, a young female inspector from the Civilian Intelligence Office, knows better. In this place where humans and robots coexist, she receives a strange message: something is awakening!
Black Cat - Premieres at 5:00 PDT
The bounty hunter Sven is barely scraping by when he crosses paths with the Black Cat (a.k.a. Train Heartnet) and the young bio-weapon Eve. The three new companions will need more than luck to survive when they find themselves sought by both the Chronos Numbers and a Taoist revolutionary group called the Apostles of the Star.
Texhnolyze - Premieres at 7:00 PM PDT
Cult-favorite Yoshitoshi ABe tempts us to witness man's downward spiral in a future overrun by violence, greed, and depravity. After Ichise loses an arm and leg, he's equipped with experimental robotic limbs against his will. When an army of men transformed into terrifying machines invades his city, Ichise rages against humanity's demise—but can his actions actually be the catalyst?
Aquarion EVOL - Premieres at 8:00 PM PDT
After accidentally forming the legendary mecha "Aquarion," Amata finds himself at a pilot-training academy where the girls are flirty and the boys seem more interested in exploring holes and big bangs than harnessing their Elemental superpowers. When a mysterious megalomaniac plots interplanetary disaster, the fate of the galaxy depends on whether or not the hormone-fueled coeds can come together.
Black Blood Brothers - Premieres at 6:30 PM PDT
A decade has passed since the war between humans and vampires, when the infectious bite of the Kowloon Bloodline set the streets ablaze. Today, Jiro travels to the Special Zone, where the peace between vampires and humans is threatening to crack. As a new battle erupts between human soldiers, vampiric refugees, and Kowloon Children, Jiro must draw the Silver Blade once more.
Stay tuned to Crunchyroll News for more!