Producer George Wada and director Norihiro Naganuma to attend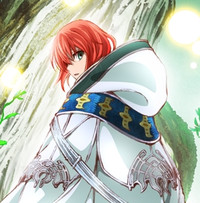 Crunchyroll is proud to announce that we're bringing George Wada, head of immensely popular WIT STUDIO, and Norihiro Naganuma, whose projects include Death Note, Yowamushi Pedal, and the upcoming The Ancient Magus' Bride to Anime Expo (July 1-4 to be exact!).
And that's not all - Wada and Naganuma have a special surprise for fans: a special screening of the first three episodes of The Ancient Magus' Bride TV anime series, far ahead of their October airdate in Japan! The pair will talk about their work on The Ancient Magus' Bride and will be signing a special poster featuring the beautiful art for the new anime series. Don't miss out - Anime Expo is right around the corner!
George Wada Bio
Born in 1978, George Wada is the president of and producer at WIT STUDIO. After joining the animation company Production IG, he was involved in various hit series such as Real Drive, Guilty Crown, PSYCHO-PASS, and more. In 2012, he founded WIT STUDIO, and produced the mega-hit Attack on Titan anime in 2013, which has since become a worldwide phenomenon.
Norihiro Naganuma bio
Norihiro Naganuma has previously worked as an Assistant Director on anime series such as the classic romance Kimi ni Todoke - From Me To You, and the bitingly sarcastic comedy Hozuki's Coolheadedness.
The Ancient Magus' Bride TV anime will be the first series that he is directing.
Synopsis
Hatori Chise is a 15-year-old girl, with nowhere to call home, no purpose in life, and no means of living. Nothing, aside from the special power with which she was born. It was a non-human sorcerer, Elias, who made her his apprentice and declared her his future wife. In the time they spend together, Chise slowly regains something she'd lost before. This is the story of the beauty that exists in this world.