"KING OF PRISM" 2nd film earned 100 million yen in its first four days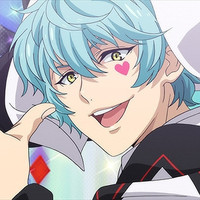 NHK World featured KING OF PRISM -PRIDE the HERO-, the second film from the KING OF PRISM anime franchise, in its "imagine-nation" program aired on June 13, and the 28-minute program will be streamed worldwide on the service's official website till June 20.
The website describes the program:
Have you ever participated in a "cheering screening"? Cosplay, cheering, "tsukkomi" chorus, chemical light... It is a new movie appreciation style which becomes a boom in Japan. It reverses the concept of traditional movie appreciation which was to watch the show quietly... In a sense, this "cheering screening" movement reaches a fever pitch as a live concert. This style of enjoying the show started with the movie "KING OF PRISM by Pretty Rhythm" known as "Kinpri" which was published in January 2016 as a celebration of the "cheering screening" style. The latest movie
"KING OF PRISM -PRIDE the HERO-" of the theatrical version of "Kinpri" series has been on screen
from June 10th. Not only the work but also the support screening is further raised. This time, we
feature "Kinpri" in which girls in Japan are enthusiastic and check out the "actual status of cheering
screening".
KING OF PRISM -PRIDE the HERO- - imagine-nation - Video On Demand - NHK WORLD - English https://t.co/f1XVOY2NqH

— キンプリ公式♡全国胸キュン上映中 (@kinpri_PR) June 14, 2017
---
As reported, KING OF PRISM -PRIDE the HERO- was released in Japan on June 10 and finished in seventh
position in its first week in release, bringing in an estimated 82 million yen from the 47,000 ticket sales.
And it is also confirmed today that the film has earned 100 million yen from its first four days.
"KING OF PRISM -PRIDE the HERO-" full trailer
Poster visual
Source: "KING OF PRISM" official Twitter, Mantan Web