Athlete and presenter So Takei wants YOU to go see this movie.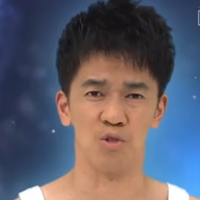 Fans of The Irregular at Magic High School who are still on the fence about going to the theater might feel a little different when a literal decathlete tells them to get out there.
So Takei, known in the fan community both for his athletic prowess and his involvement in TV and film, recorded the voice-over track for the film's latest 15-second CM. Fans may also have caught him advertising for Monster Hunter X and various Marvel films, as well as appearances on Pokémon Smash! At present, he is a regular presenter for Barairo Dandy and Tatakae! Sports Naekaku.
Check out the new ad here:

Mahouka Koukou no Rettousei Movie TVCM (So... by pKjd
The Irregular at Magic High School: The Girl Who Calls the Stars premieres in Japan this Friday, June 17, and features a brand new story by the series creator. It will premiere in the U.S. at Anime Expo, followed by a limited public release on July 28.
Source: pKjd
-----