Yui Watanabe (Yuri Oshimoto) sings the OP song "Dream First Sensation!"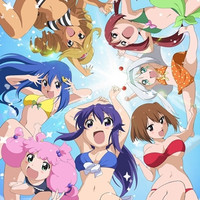 After seven months hiatus, the official website for the TV anime adaptations based on Roots and Piyo's comedy manga series Teekyu today confirmed that its next ninth season is set to premiere on Tokyo MX and Sun TV on July 12, then on AT-X on the following day.
In addition, the title of the OP song for the new season, which was announced to be performed by Yui Watanabe, the voice of Yuri Oshimoto, is also today revealed as "Dream First Sensation!" "Sensei" in the title is a pun of Japanese word "宣誓 (oath)." Watanabe previously performed the OP song for the first season ("Botsuraku Kizoku no Tame no Teekyu") and for the 7th season ("Tsuppari-kun vs. Sekitori-man" with Suzuko Mimori, Kyoko Narumi, Kana Hanazawa). The CD single of the new OP song will be released on August 16.
#てーきゅう 9期の放送開始日時が決定しました!TOKYO MXは7月12日より、毎週水曜日22時40分からサンテレビは7月12日より、毎週水曜日24時10分から
AT-Xは7月13日より、毎週木曜日21時25分から放送開始です
https://t.co/N2XAMik4Re pic.twitter.com/8SmKlQy3pD

— TVアニメ「てーきゅう」公式 (@te_kyu) June 16, 2017
---
The TV anime's 8th season was aired for 12 epsiodes from October to December in 2016 and has
also been available to Crunchyroll members worldwide except for Asia.
8th season's OP song "Nihongo Wakarimasen" PV performed by Yui Ogura
Source: "Teekyu" TV anime official website
© Roots/Piyo/Earth Star Entertainment/Kameido High Tennis Club