Nearly 75 titles are available right now!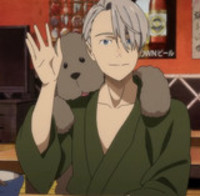 The Steam Summer Sale is officially live, but did you know you can do more than add to your colossal backlog of games? Crunchyroll has nearly 75 titles available both as full season bundles and individual episodes, all at the kind of deep discount we've come to expect from Steam's mighty sale.
For example, Yuri!!! on ICE has episodes up for 49¢ a pop, with the full season available for $4.08. You can check out the full list on the Crunchyroll sale page.
Now Available - Over 50 New Series From Crunchyroll, 50% off! #SteamNewRelease https://t.co/ySBTCNet74 pic.twitter.com/nLKgykAoec

— Steam (@steam_games) June 21, 2017