Motoka Murakami launches campaign to offer official English translations direct to fans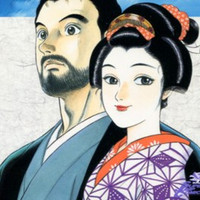 While many well-known Japanese authors and artists are known to use Patreon as a platform to offer access to works that were previously limited to Japanese storefronts and digital services, manga author Motoka Murakami might be the first Japanese mangaka that is using the platform to offer access to his most recent work JIN officially in English, without the help of a Western publisher. The synopsis is below:
What would happen if a brain surgeon with modern medical knowledge time-traveled to the samurai era? Through twist and turns, Dr. Jin Minakata found himself in the Edo period of Japan. By chance, he saves a samurai's life, and that becomes the start of his new life. He finds himself helping the ordinary people of Edo with diseases and injuries that were fatal at the time, using ordinary tools that he could find in the era. However, eventually he struggles with the fact that he may be affecting history by changing the destinies of people in the past. Murakami's well crafted storyline received excellent reviews for his depiction of human drama through his character's eyes. The title won the grand prize of the prestigious Tezuka Osamu Cultural Prize in 2011. The series has published a total of 8 million copies in Japan. It has also been adapated into TV series in Japan and South Korea.
The first two English-translated chapters are now available on Patreon, with more chapters to be offered in the future, along with additional incentives for patronage. JIN was published in Japan from 2000 to 2010 in seinen anthology Super Jump in Japan, with international availability previously limited to French releases.