One position down for "The Irregular at Magic High School" film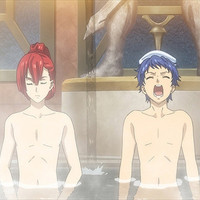 While it has been already out of the top 10, KING OF PRISM -PRIDE the HERO-, the second film from the KING OF PRISM anime franchise, has earned 236 million yen in 15 days since its release in Japan on June 10. The 70-minute film finished in seventh position in its first week with an estimated 82 million yen, then crossed the 100 million yen mark only in four days. Considering its limited release with only 56 theaters in Japan, its box office performance has been astonishing.
As reported, director Masakazu Hishida joined a stage greeting event in Nagoya on Jule 18 and expressed his desire for another sequel. "I myself want to see the new shapes of the characters. I'd like to continue to keep doing my best by and by," then he added, "If the cheering screenings for this film get enough support, I think we may see some possibility. Please continue your support."
---
Weekend box office in Japan (June 24-25, 2017)
1 (1). "Nijyuninenme no Kokuhaku - Watashi ga Satsujinhandesu"
2 (3). "Beauty and the Beast"
3 (2). "Hirugao"
4 (new). "Hacksaw Ridge"
5 (4). "Kodomo Tsukai"
6 (5). "The Irregular at Magic High School: The Girl Who Calls the Stars"
7 (new). "When Will You Return?"
8 (new). "Space Battleship Yamato 2202: Warriors of Love: Chapter 22
9 (6). "King Arthur: Legend of the Sword"
10 (7). "Hanaikusa"
---
"KING OF PRISM -PRIDE the HERO-" full trailer
Poster visual
Source: Eiga.com, Mantan Web