Quando o amor é tão forte que supera as barreiras da vida e da morte!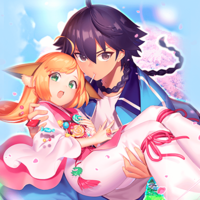 Dando sequência aos anúncios da temporada de verão, mais um anime de origem chinesa está chegando na Crunchyroll.pt.
Enmusubi no Youko-chan, também conhecido como Fox Spirit Matchmaker, foi produzido originalmente pela Haoliners (Gin no Guardian, To Be Hero, Centaur no Nayami) e está ganhando agora uma versão totalmente adaptada para o Japão, com trilha sonora, dublagem e outros detalhes ajustados especialmente para os padrões nipônicos de animação.
O anime tem estreia agendada para o dia 1º de julho, às 10h30 (BRT) e estará disponível para os assinantes do Brasil e Portugal.
Sinopse:
Num mundo onde espíritos e humanos coexistem e se apaixonam uns pelos outros, muitos espíritos veem seus parceiros humanos morrerem, devido à alta expectativa de vida dos espíritos.
Mesmo quando o humano renasce, as lembranças de suas vidas passadas são apagadas de sua memória. Contudo, corre um rumor entre os espíritos que um certo serviço está se popularizando. Esse serviço é fornecido pelos Espíritos-Raposa Casamenteiros, capazes de reviver as memórias perdidas da pessoa amada.
Quando um espírito perde seu parceiro, ele pode contratar os serviços dos Casamenteiros para tentar restaurar a memória de seu amado e continuar sua história de amor.
Esta história segue uma jovem Casamenteira que faz tudo o que pode para reaver lembranças perdidas e espalhar o amor.
Confira os títulos anunciados até agora pela Crunchyroll.pt para a temporada de Verão 2017:
24/06 - Hina Logic - from Luck & Logic
05/07 - Saiyuki Reload Blast
09/07 - Centaur no Nayami
12/07 - Youkoso Jitsuryoku Shijou Shugi no Kyoushitsu e