Directed by Atsushi Kobayashi (Prison School, Tanaka-kun is Always Listless episode director)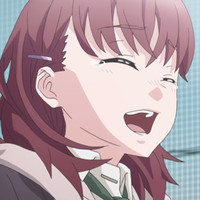 It is announced in the second 30-second PV posted on NBCUniversal's official anime YouTube channel today that PINE JAM (Mahou Shoujo Nante Mouiidesukara)'s new original TV anime Just Because! is set to premiere on Tokyo MX, BS Fuji, and AT-X this October.
And its novel story written by the TV anime's scenario writer Hajime Kamoshida is confirmed to be serialized in Kadokawa's monthly literature magazine Da Vinci from its October 2017 issue to be released on September 6. Prior to that, a newly-written prologue and Kamoshida's interview will be published in the magazine's next August issue that will be available next week. Director Kobayashi provides insert illustrations for the novel.
2nd PV
The story is set in the winter of the high school third grade year of the main characters. Everyone has
thought they would spend their remaining few high school days without much happening, until "he" returns
suddenly. Eita Izumi, who moved away four years ago when he was in junior high, comes back as a transfer
student and reunites his old friends. Then their daily life start changing gradually.
改めまして
Just Because!TV放送が10月より決定しました!
放送局はTOKYO MX、BSフジ、AT-X、他予定となっております!
間もなく7月ですが10月もお楽しみに!https://t.co/QDhumDYlwS #JB! pic.twitter.com/ReOQl8e36u

— Just Because!公式 (@JustBecause_JP) June 29, 2017
そして、新展開!
雑誌『ダ・ヴィンチ』で9月6日発売号より原作小説の連載がスタート!
来週発売7月6日発売号では書き下ろしプロローグを先行発表!&鴨志田一さんのインタビューを公開!
また、こちらの小説のイラストは監督の小林さんにいただきました!#JB! pic.twitter.com/lHCKm8A1BI

— Just Because!公式 (@JustBecause_JP) June 29, 2017
---
"Just Because!" Main Staff:
Director: Atsushi Kobayashi (Prison School, Tanaka-kun is Always Listless episode director)
Scripts: Hajime Kamoshida (The Pet Girl of Sakurasou light novel series)
Original Character Design: Kiseki Himuro (Sword Art Online: Progressive manga)
Anime Character Design: Hiroyuki Yoshii (Getsuyoubi no Tawawa)
Music Producer: Nagi Yanagi
Anime Production: PINE JAM (Mahou Shoujo Nante Mouiidesukara)
『Just Because!』制作決定!

スタッフ
脚本:鴨志田 一
キャラクター原案:比村奇石
監督:小林 敦
キャラクターデザイン:吉井弘幸
音楽プロデュース:やなぎなぎ
アニメーション制作:PINE JAM#JB pic.twitter.com/5D9U2E9KK1

— Just Because!公式 (@JustBecause_JP) May 30, 2017
Source: "Just Because!" official website
© Hajime Kamoshida/Kiseki Himuro/JB Production Committee