All-new film "Free!-Take Your Marks-" hits Japanese theaters October 28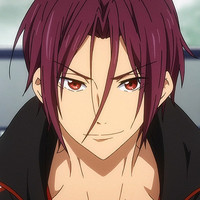 According to the latest box office report from Japan, Free! -Timeless Medley- Yakusoku (Promise), the second compilation film based on the Free! TV anime series released on July 1, ranked 10th in its opening weekend. The first film Kizuna (Bonds)also made a 10th place debut in April.
While the first film focused on the protagonist Haruka Nanase and the main members of the Iwatobi Swim Club, the second film tells the story about his rival Rin Matsuoka and the members of the Samezuka Swim Club. The second film also ranked No.1 in Japanese film review service Filmarks' first day satisfaction ranking.
In addition, it was confirmed that the franchise's all new feature film Free!-Take Your Marks- is set to be released in Japan on October 28, 2017. The titles for the four episodes in the film are revealed as below:
1. "Unmei no Choice!" (The Choice of Destiny!)
2. "Hitou no Cooling Down!" (Cooling Down at The Secret Hot Spring!)
3. "Yakusoku no Butterfly!" (Butterfly of The Promise!)
4. "Tabidachi no Eternal Blue!" (Eternal Blue of The Departure!)
---
Weekend box office in Japan (July1-2, 2017)
1 (new). "Pirates of the Caribbean: Dead Men Tell No Tales"
2 (new). "Shinobi no Kuni"
3 (new). "Ani ni Aisaresugite Komattemasu"
4 (1). "Nijyuninenme no Kokuhaku - Watashi ga Satsujinhandesu"
5 (2). "Beauty and the Beast"
6 (3). "Hirugao"
7 (new). "Soreike! Anpanman: Buruburu no Takarasagashi Daibouken"
8 (5). "kodomotsukai"
9 (4). "Hacksaw Ridge"
10 (new). "Free! -Timeless Medley- Yakusoku"
---
"Free! -Timeless Medley- Yakusoku" trailer
Poster visual
Source: Eiga.com, "Free!-Take Your Marks-" official website
©Kyoto Animation
©2017 Kouji Ouji, Kyoto Animation/Iwatobi Swim Club TM Yakusoku