Initial reports stemmed from Friday's Teikoku Data Bank bankruptcy report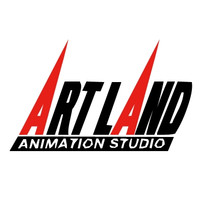 Following up on the initial news that Animation Studio Artland had suspended operations because of a sizable debt load, studio president Kuniharu Okano has vehemently denied media reports that the studio has shut down in a new interview with credit reporting agency Tokyo Shoko Research filed on the day of the initial Databank release. Okano clarified that the studio had sent notice to creditors on July 4th that it was seeking restructuring help, which triggered the initial Teikoku Databank bankruptcy report on Friday.
As of now, Artland is seeking the assistance of Tokyo-based attorney Satoshi Kaiji to assist with the studio's debts and crediors privately, with Okano also not ruling out civil rehabilitation which is the Japanese corporate equivalent of US corporate bankruptcy protection. Okano also confirmed that the he has received purchase offers from multiple entities regarding a complete sale of the studio, but that he has not decided whether to entertain the offers.