Nosso país brilhou em 4 categorias, tendo 5 vencedores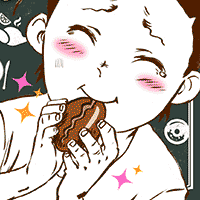 Concurso internacional organizado pela Coamix Corp of Japan, o Silent Manga Audition publicou em sua 7ª edição seus vencedores em diversas categorias, e os brasileiros tiveram destaque. O tema dessa edição foi "SABOR INESQUECÍVEL".
Silent Manga Audition é um concurso de obras inéditas, aberto a participantes de todo o mundo, e que tem como diferencial o fato de os quadrinhos não terem balões de fala. Cada edição do concurso possui um tema diferente e os participantes devem enviar sua história baseada nele.
Foram ao todo 608 inscrições com 41 vencedores, divididos em 5 categorias diferentes. Dentre os vencedores, 5 foram brasileiros. Nomes como os de Fabiano Ferreira, Edson Kohatsu e as meninas do Studio Seasons, grupo responsável por publicar mangás nacionais como Helena e Zucker pela editora NewPOP. Somente a categoria The Excellence Award não teve premiação brasileira.
Abaixo, os brasileiros vencedores das principais categorias:
GRAND PRIX RUNNER-UP: Grandmas Flavor, de Eudetenis;
THE JUDGE AWARDS: Ronc!, de heitoramatsu;
MENÇÃO HONROSA: World Taste challenge, de Edson Kohatsu;
SMAC! EDITORS AWARDS: The Taste Of Adventure, de Fabiano Ferreira; e Humanity Taste, do Studio Seasons.
Confira a lista completa dos nomes dos vencedores e de outras participações dos brasileiros clicando na imagem abaixo.
Fonte: Biblioteca Brasileira de Mangás
---
FabioLuz é redator da CrunchyNotícias para a Crunchyroll.pt, além de metido a escritor de romances e Light Novels sob o pseudônimo de Isao Ooyama. É obcecado por notícias sobre número de vendas de BDs/DVDs, mangás e Light Novels no Japão. Quer saber se o seu anime vendeu bem? Pergunte a ele! Siga-o no Twitter: @FabioLuzCR