The man posted more than 20 slanderous comments against her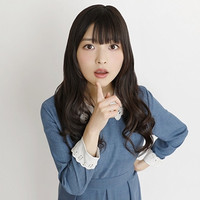 Tokyo Metropolitan Police Department announced today on July 19 that they arrested a 20-year-old male student at a technical college from Tsuruoka-city, Yamagata Prefecture, on suspicion of forcible obstruction of business on the day before. The man reportedly posted several death threats against 25-year-old popular anime voice actress/singer Sumire Uesaka, such as "I will kill Sumire Uesaka tomorrow," and "I will absolutely kill Sumire Uesaka," on Japanese textboard 2channel via his smartphone between June 2 and 5 of this year.
He is accused of obstructing the business of her agency Space Craft that was forced to increase security by hiring additional guards at her events. The police found the death threat posts on June 6, then the agency filed a damage report this month. According to the police investigation, the suspect has admitted that he also posted more than 20 slanderous comments against her and that he was her fan, but has not explained his motive yet.
Back in November 2016, Inori Minase cancelled her appearances at the events due to murder threats
which were believed to be sent from Taiwan via the internet. And in February of this year, Tokyo Metropolitan
Police Department arrested a 32-year-old male part-time worker on suspicion of posting a death threat
on Twitter against Nana Mizuki.
Sumire Uesaka
© Copyright King Record.Co.,Ltd.
Source: Asahi Shimbun, Jiji.com