Lerche-animated school love comedy series is now available on Crunchyroll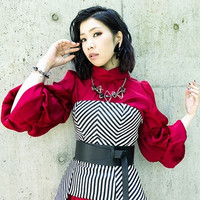 Lantis' official YouTube channel has posted a four-minute full version music video for 29-year-old singer ZAQ's upcoming 14th single song "Caste Room" to be released on August 9. The song written/composed/arranged by herself is now featured as the OP theme for the TV anime adaptation of Syohgo Kinugasa's school love comedy light novel series Yokoso Jitsuryoku Shijo Shugi no Kyoshitsu e/Classroom of the Elite. She also composed the ED theme for the anime, "Beautiful Soldier" written/performed by Minami.
The TV anime Classroom of the Elite premiered in Japan on July 12 and is also available to Crunchyroll members worldwide except Asia.
"Caste Room" full MV
CD jacket
Artist photo
"Please watch the Caste Room music video. And I'm waiting for you at the release event in Hiroshima!"
カーストルームMVみてねーっ。リリイベも広島でやるから来てねーっ。 pic.twitter.com/K7PUWcC3bh

— ▲ZAQ△ (@zaxic_r) July 19, 2017
"Classroom of the Elite" PV featuring the OP song
Key visual
Source: ZAQ official website