Junya Okabe (Ultra Galaxy Mega Monster Battle NEO)-directed film hits theaters this fall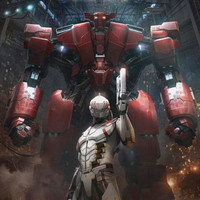 It is officially revealed today on July 20 that Brave Storm, a new live-action film inspired by two tokusatsu TV series in the 1970s, Silver Kamen (1971-1972) and Super Robot Red Baron (1973-1974), is set for release in Japan this fall. The sci-fi action film is produced by Blast, a newly-launched production company by Junya Okabe, an ex-executive vice president of Tsuburaya Productions, who worked on the Ultra Galaxy Mega Monster Battle: Never Ending Odyssey TV series (2008-2009) and its sequel film Mega Monster Battle: Ultra Galaxy (December 2009).
Trailer
The Story:
In 2050, the human race on the earth is almost ruined, and a very little number of people are left alive.
The five Kasuga brothers plan to time-travel to the past and kill the invaders, Alien Kyrgyz, before they
start invading the earth. They move to the past in 2015, bringing design data of a giant robot taken from
Alien Kyrgyz, in addition to the "three powers": alien detection glasses, psychic ability, and a powered suit
named "Silver." The brothers make a contact with robot engineer Kenichiro Kurenai and entreat him to
built the giant robot "Red Baron." He accepts their request with one condition. Kenichiro's younger brother
Ken Kurenai, who is a hot-blooded boxer, is chosen as the pilot of Red Baron without his wish, and is
caught in the fierce battle for the fate of the earth.
Main Staff:
Producer/Screenplay/Editing/Director: Junya Okabe
Original Story: Senkousha
Creature Design: Takayuki Tkeya (Shin Godzilla)
Mechanical Design: Skan Srisuwan (Studio Hive)
Sounds: Mike Verta (Ultra Galaxy Mega Monster Battle)
CG/VFX: Blast CD/VFX division
Special Molding: Blast arts and design division ZEPPET
Production: Blast
Distribution: Presidio
Main Cast:
Shunsuke Daito (Crows Zero, Hentai Kamen)
Shu Watanabe (Kamen Rider OOO, Attack on Titan)
Chihiro Yamamoto (Shinsengumi of The Dead, Ultraman Zeed)
Danmitsu (Earth Defense Widow)
Soran Tamoto (Kamen Rider Fourze, Kamen Ride Amazons)
Koichi Kasuga, Yuki Matsuzaki, Tom Fujita, Shigeru Izumiya, Yasufumi Terawaki, Yu Yoshizawa
---
"Silver Kamen" DVD vol.1 jacket
"Super Robot Red Baron" Blu-ray box jacket
Source: Blast press release
(C)albatross japan