20-year-old suspect has admitted committing the crime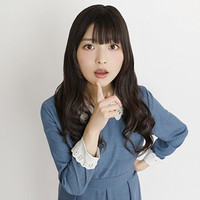 Following the arrest of the 20-year-old male student who send death threats against 25-year-old popular anime voice actress/singer Sumire Uesaka, her agency Space Craft Entertainment released their official statement on the case on her official blog yesterday.
---
To all fans:
Thank you for your continuous support for Sumire Uesaka.
Up to this day, we have repeatedly received various malicious actions against Sumire Uesaka, including threats, and they have caused serious problems to her and our activities. This time, we
consulted with the police, and they decided to handle such exaggerated offensive ones as a criminal
case. We understand that decision led to this arrest.
We would greatly appreciate your further support and encouragement to Sumire Ueskaka as you have
done til now.
Spacecraft Entertainment Co., Ltd.
---
Tokyo Metropolitan Police Department arrested the 20-year-old male student at a technical college from
Tsuruoka-city, Yamagata Prefecture, on suspicion of forcible obstruction of business on July 18. The man
reportedly posted several death threats against Sumire Uesaka, such as "I will kill Sumire Uesaka tomorrow,"
and "I will absolutely kill Sumire Uesaka," on Japanese textboard 2channel via his smartphone between
June 2 and 5 of this year.
Source: Sumire Uesaka official blog