Starts tomorrow, 7/22, at 10:30am PST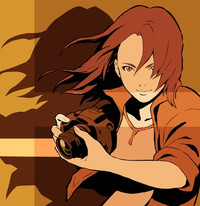 Face front, true believer! Crunchyroll is set to simulcast The Reflection, a new pulse-pounding anime production from Stan Lee (not to be confused with your ever-lovin' Aunt Petunia) and Hiroshi Nagahama, featuring animation by studio DEEN.
The Reflection begins streaming tomorrow, Saturday 7/22, at 10:30am PST and will be available to members worldwide except Asia.
Synopsis
After THE REFLECTION, some of the people in all parts of the world are discovered with super powers.
Some become heroes, and others villains.
How did The Reflection happen? What was the cause of it?
With many unsolved mysteries, the world is lead into turmoil.
---
Patrick Macias is editor in chief of Crunchyroll News & Otaku USA magazine. He is currently serializing his latest writing project, PARANOIA GIRLS, on Wattpad.