Newly-recorded audio commentaries will be included in the selected four episodes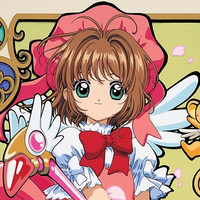 The official website for the Cardcaptor Sakura franchise announced today on August 3 that a new DVD/Blu-ray box set of its 1998-2000 TV anime series will be released in Japan on December 13, 2017. The 11-disc box contains the TV anime's two seasons together, the 46-episode "Clow Card" arc (April 1988-June 1999) and the 24-episode "Sakura Card" arc (September 1999-March 2000).
The original manga author CLAMP provides a newly drawn case art of the first press limited edition. The price for the Blu-ray box is 45,360 yen (about 410 US dollars) and that for the DVD box is 23,328 yen (211 US dollars)
For the new master edition, the original 35mm negative films are digitally scanned in 4K high resolution. In addition to the bonus footage included in the previous release, audio commentaries by anime voice cast are newly recorded for the selected four episodes as below.
1st episode: Sakura Tange (Sakura Kinomoto), Junko Iwao (Tomoyo Daidouji)
46th episode: Tomokazu Seki (Toya Kinomoto), Megumi Ogata (Yukito Tsukishiro/Yue)
47th episode: Aya Hisakawa (Cerberus), Masaya Onosaka (Cerberus)
70th episode: Sakura Tange (Sakura Kinomoto), Motoko Kumai (Syaoran Li)
New DVD/Blu-ray box art
---
Cover art for the Blu-ray box released in December 2015
Source: "Cardcaptor Sakura" franchise official wbsite
(c)CLAMP, ShigatsuTsuitachi CO.,LTD./Kodansha
(c)CLAMP, ST, Kodansha /NHK, NEP