Tomohiko Ito-directed film earned 30 million dollars worldwide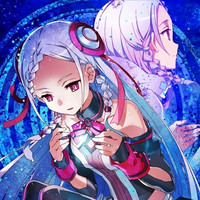 Aniplex confirmed today that the perfect limited edition of the upcoming DVD/Blu-ray of Sword Art Online The Movie: Ordinal Scale to be released in Japan on September 27 comes with a newly-written novel Sword Art Online: Cordial Code by the original novel author Reki Kawahara with illustrations by the novel illustrator abec.
The sequel story is set eight days after the "Ordinal Scale" incident told in the film. Kirito finally decides to retire from Ordinal Scale, and when he starts initializing the data, he receives a new message from Yuna for her desktop mascot app. Kirito automatically tries to install it and to say good-by to the AR idol, but she says, "Kirito, help me." with mysterious gestures. Is this just a gimmick of the app, or...? To find out the truth, Kirito goes to see a man.
"Sword Art Online: Cordial Code" image
---
The all-new film based on Reki Kawahara's sci-fi action light novel series was released in Japan on
February 18, 2017, and made an impressive 2,530,140,460 yen on 1,758,928 admission in its domestic
market by the end of May. Aniplex reported the film's combined domestic and overseas grosses have
reached 3.35 billion yen (30 million US dollars).
DVD/Blu-ray jacket illustration
Canvas illustration card by abec (bonus item for the early pre-orders at all stores)
B1 cloth poster/book cover (bonus items for the Amazon Japan purchasers)
B3 clear poster/PVC original pass case (for the Animate purchasers)
B2 Tapestry (for the Gamers purchasers)
B2 tapestry (for the Toranoana purchasers)
B2 tapestry/acryl key holder (for the Sofmap purchasers)
A3 clear poster (for the HMV/Loppi purchasers)
Source: Aniplex press release
© Aniplex Inc.
©2016 REKI KAWAHARA/PUBLISHED BY KADOKAWA CORPORATION ASCII MEDIA WORKS/SAO MOVIE Project