All-new sequel film is set to be released in Japan on January 13, 2018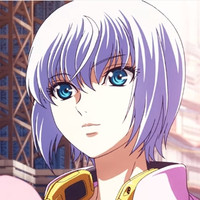 At 13:00 on August 19 (JST), a 60-second new clip for the upcoming new anime film Mazinger Z to introduce its character visuals and more voice cast was screened on the UDX Vision of the Akihabara UDX building for the gathered fans. One hour after that, the film's official website also posted the clip on the web. The all-new sequel film's Japanese release day is set for January 13, 2018.
Main Voice Cast:
Koji Kabuto: Showtaro Morikubo (Shikamaru Nara in Naruto)
Sayaka Yumi: Ai Kayano (Meiko "Menma" Honma in Anohana: The Flower We Saw That Day)
Lisa: Sumire Uesaka (Anastasia in THE [email protected] Cinderella Girls)
Shiro Kabuto: Natsuki Hanae (Ken Kaneki in Tokyo Ghoul)
Boss: Watatu Takagi (Garrod Ran in After War Gundam X)
Mucha: Kappei Yamaguchi (Ranma Saotome in Ranma 1/2)
Nuke: Masami Kikuchi (Ino Abbav in Mobile Suit Gundam ZZ)
Prime Minister Yumi: Junpei Morita (Buer in Pandora in the Crimson Shell: Ghost Urn)
Dr. Nossori: Bin Shimada (Paptimus Scirocco in Mobile Suit Zeta Gundam)
Dr. Sewashi: Kozo Shioya (Majin Boo in Dragon Ball Super)
Dr. Hell: Unsho Ishizuka (Jet Black in Cowboy Bebop)
【NEWS!!】
本作を彩る個性豊かなキャラクターたちを演じる新キャスト大解禁!! #上坂すみれ さんや #花江夏樹 さん、#石塚運昇 さんなどが超決定!#マジンガーZ #劇場版マジンガーZ
詳細はこちら▼
https://t.co/WXldL8dqjP pic.twitter.com/bfcHhk6acz

— 劇場版マジンガーZ (@mazingerzjp) 2017年8月19日
---
The new film takes place ten years after the final episode of the original TV series. The protagonist Koji
Kabuto now starts following his grandfather and father's footsteps as a scientist. But he finds a huge
structure and a mysterious vital reaction that are buried deep under Mount Fuji. A new encounter, a new
threat, and a new destiny are waiting for the human race. What is the erstwhile hero Koji Kabuto's
decision for the future?
Key visual
【NEWS!】
『劇場版マジンガーZ』(仮題) 超復活!
待望の日本公開日が2018 年 1 月 13 日(土)に決定!
そして、新ビジュアルも解禁!!https://t.co/MjqWNQxzLo pic.twitter.com/NtwqYWs5k3

— 劇場版マジンガーZ (@mazingerzjp) July 10, 2017
Teaser
Source: "Mazinger Z" anime film official website, Twitter
© Go Nagai/Dynamic Planning MZ Film Partners